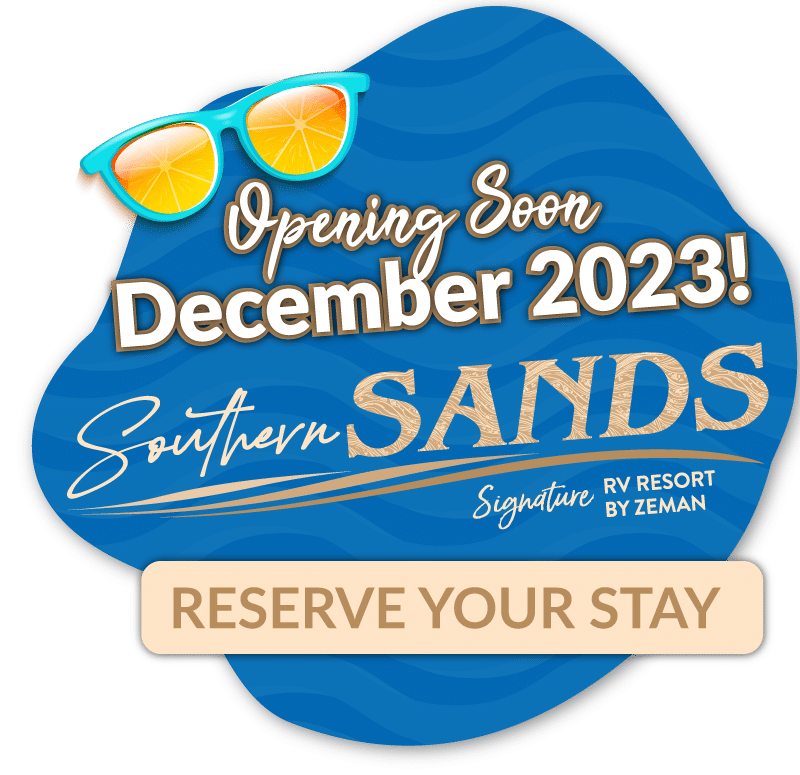 WELCOME TO SOUTHERN SANDS SIGNATURE RV RESORT!
Southern Sands Signature RV Resort - a luxury RV resort in Arcadia, Florida. Here, just south of the Peace River and 25 minutes from Charlotte Harbor, you'll discover the perfect escape. Imagine Spanish Moss trees, secluded streams, and brick-building-lined streets - that's Arcadia! This highly sought-after resort is perfect for those looking to enjoy the Sunshine State from the comfort of their own RV.
At Southern Sands, you have the best of South Florida at your fingertips - small-town surroundings, nearby beaches, local area attractions, resort amenities and so much more. Visit us for a week or a year, either way, we're confident you'll fall in love with Southern Sands Signature RV Resort. Don't wait another moment to come discover Zeman's Newest Signature resort, Southern Sands today!
EXPERIENCE SOMETHING NEW
Images shown are for illustration purposes and are subject to change. Amenities are planned, but subject to change at any time for any reason.